Welcome to The Bare Stage Theatre...no props, no set, just great acting.
From the production team who brought you the regional premieres of My First Time, The 39 Steps, and The Hound of the Baskervilles and from the playwright who penned the local hits Who Maid Who?, Marriage Roulette, and Fowl Play, Bare Stage Theatre is proud to present the premiere of Fargo Talk Radio by David and Shanara Lassig. Fargo Talk Radio is based on humorous news stories from North Dakota and features six women playing over 40 characters. Don't miss the Cathy and Kathy show featuring all the local news, the church basement ladies as they prepare for the 15th annual lutefisk and lefse feed, the local sheriff's report, and live calls from listeners. Fargo Talk Radio will tickle your funny bone while keeping you informed of all the news.

Fargo Talk Radio will be presented at The Stage at Island Park, January 7-9 at 7:30 pm and

January 9, 10 at 2:00 pm.
Get your tickets by clicking on the box off link or by calling 701.235.6778.
Special $100 VIP tickets available for all performances, which includes 2 tickets to the show with seating on a comfortable couch, plus a bottle of wine.

Fargo Talk Radio features Dawn Thompson and Kari Holman as Cathy and Kathy, and Amanda Eide, Sara Ervin, Kayla Rice, and Becky Seeba as the four clowns.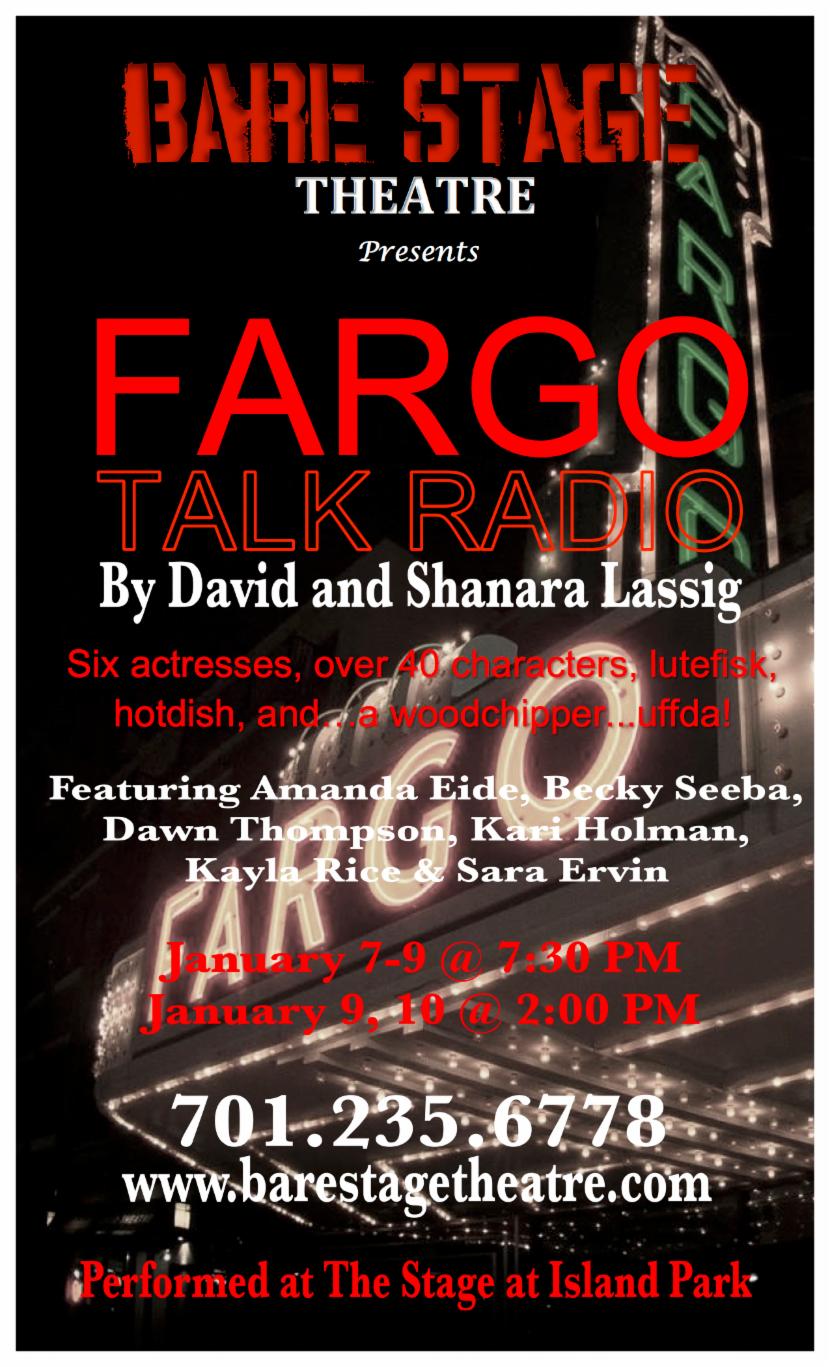 If you would like to join our email list to keep updated on our shows please send an email to info@thebarestagetheatre.com.